Turkish Delight Gone Sour? Navigating the
Turkish Airlines Refund Policy
Is Easier With DoNotPay!
Turkish Airlines is one of the top players in the world of air transportation. It has scheduled services to more than 300 locations or 126 countries around the world, making it the mainline carrier with the biggest number of destinations. 
The Turkish national carrier has been a part of the Star Alliance network since 2008. It was declared Europe's Best Airline for six years in a row, from 2011 to 2016, by the Skytrax World Airline Audit.
Even the airlines with top-notch reviews can falter occasionally. Knowing your way around the Turkish Airlines refund policy and how to get your money back in the most convenient way can prove invaluable in those situations. 
Turkish Airlines Refund Policy
Getting a refund for your flight tickets with Turkish Airlines will depend on the fare type and the destination. The cancellation and refund policy for their six international fare types can be found in the table below:
Fare Type

Cancellations/Refunds

Date/Route Change

Economy Promotions

Not permitted/Only taxes are refundable

Depends on flight route and class

Economy Restricted

Before the flight: allowed, specified deductions apply

After the flight: refunds are equal to the amount after deductions of the flight cost from the total cost

Possible with a penalty fee

Economy Flexible

Same as for Economy Restricted

Possible free of charge

Business Promotions

Not permitted/Only taxes are refundable

Possible with a penalty fee

Business Restricted

Same as for Economy Restricted

Possible with a penalty fee

Business Flexible

Same as for Economy Restricted

Possible with a penalty fee
For the detailed cancellation and change policies applicable to your ticket, check the My Flights page in your account. If you cancel your ticket and qualify for a refund, you should know that the ticket service fee is non-refundable for all fare types. 
Turkish Airlines Refunds for U.S. Citizens

While American airline companies usually have a 24-hour cancellation policy that allows a full refund, Turkish Airlines offers a 24-hour reservation hold without payment, with a guaranteed fare to or from the United States. This rule applies to reservations made at least 7 days before the departure.
In case of flight cancellations made by Turkish Airlines, you are entitled to a full refund, including the ticket service fee, or a flight change at no extra cost. 
How To Request
Turkish Airlines Refunds
Turkish Airlines provides several methods for requesting refunds with varying degrees of convenience. The overview of available options is presented in the table below:
| | |
| --- | --- |
| Can you request a refund via | Yes / No |
| DoNotPay | Yes |
| Email | No |
| Phone | Yes |
| Mail | No |
| Website | Yes |
| In Person | Yes |
Requesting a
Turkish Airlines Tickets Refund
Over the Phone
One of the ways to initiate your refund request for a flight ticket you cannot use is to call the Turkish Airlines customer support. Their representatives can be reached at 1-800-874 8875. The business hours of the call center are around the clock, seven days a week. 
You may need the following details to initiate a refund request successfully:
Your name and address

Credit card number

Ticket number

Travel dates

Origin and destination 
Calling customer care representatives usually involves a lot of waiting. DoNotPay devised a tool that can help you jump the queue and get connected to an agent right away. This feature is particularly helpful when the travel plans change in an instant and you're stuck at the airport requiring a quick solution. 
Requesting a
Turkish Airlines Tickets Refund
on the Company's Website
If you want to cancel your flight ticket and request a refund, you can do it on the Turkish Airlines website:
Open the Turkish Airlines website

Click on

Plan & Book

at the top of the page

Select

Manage your booking

from the drop-down menu

Enter the reservation code or the ticket number and your last name

Hit the red button next to the filled-out field

Choose

Cancel booking

Review your selection and take note of the applicable refund policies

Confirm the cancellation request
After you finish the procedure, you should receive a cancellation confirmation email. 
Requesting a
Turkish Airlines Tickets Refund
In Person
Canceling your flight and requesting refunds is possible at the sales offices affiliated with Turkish Airlines. Go to the Turkish Airlines counter, talk to the salesperson, and have them cancel your flight. You can find out whether your ticket qualifies for a refund and how to obtain it. 
With DoNotPay, Requesting a Turkish Airlines Refund Is a Piece of Cake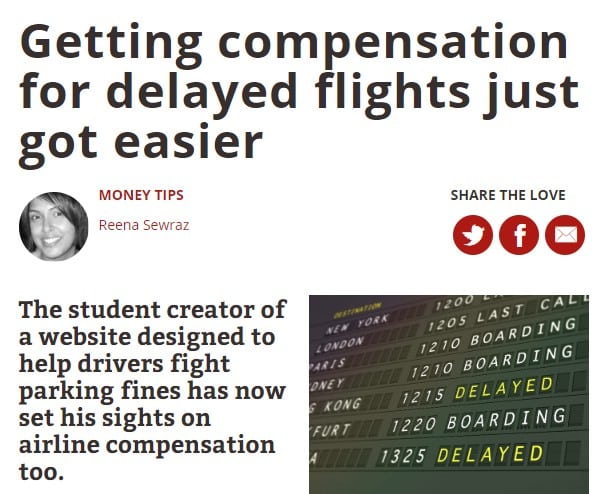 Nobody's a happy camper when they have to go through the hassle of travel plan changes. Dealing with unhelpful and unyielding customer support will not contribute to reducing the stress level. 
For that reason, DoNotPay developed a tool that makes the process of asking for refunds as convenient as possible. You won't have to spend hours on the phone or exchange countless emails with customer support representatives to get what is rightfully yours. 
If you use our app, the whole procedure will take a few minutes. Check out how simple it is:
Set up your DoNotPay account in a

web browser

Select

Chargeback Instantly

when you log in

Enter your bank information

Answer a few questions about the Turkish Airlines charge you want to reverse

Confirm your identity and submit the refund request
As soon as you finish the short questionnaire, the AI lawyer bots will send a custom-made dispute letter to your bank. As a means of additional protection, our app can provide you with another letter stating all relevant Visa and MasterCard codes and regulations to ensure your refund request gets approved. 
DoNotPay devised its refund process based on the Fair Credit Billing Act of 1974. According to this rule, you may dispute credit card charges from the last 60 days.
How Long Will You Wait for a Turkish Airlines Refund?
As per their Customer Service Plan, Turkish Airlines promises prompt refunds if your ticket qualifies and you submit your request on time. The required time frames differ depending on the original form of payment:
Credit cards

—Turkish Airlines will initiate the refund process with the card issuer within seven days after you make a refund request, but your credit card statement might not show the refund right away

Cash or check

—Refunds will be issued within 20 days, but the refund request must be initiated by calling the Turkish Airline reservation center 
DoNotPay Is a Dam Against Various Administrative Issues

Turkish Airlines is not the only airline company that DoNotPay can handle when you need to ask for your money back. Our app can help you with JetBlue, Southwest, or Delta refunds. If there were no issues with your flight ticket, but the paid in-flight Wi-Fi is not working, get compensation with DoNotPay, even if it's British Airways or Lufthansa you're flying with. 
Have you received some damaged items in your Amazon or Target shipment? We can assist with retail refunds too!
Accessing DoNotPay's tools and features is easy—open our website in any web browser. Log in and learn how to:
Challenge traffic tickets

Fight speeding tickets